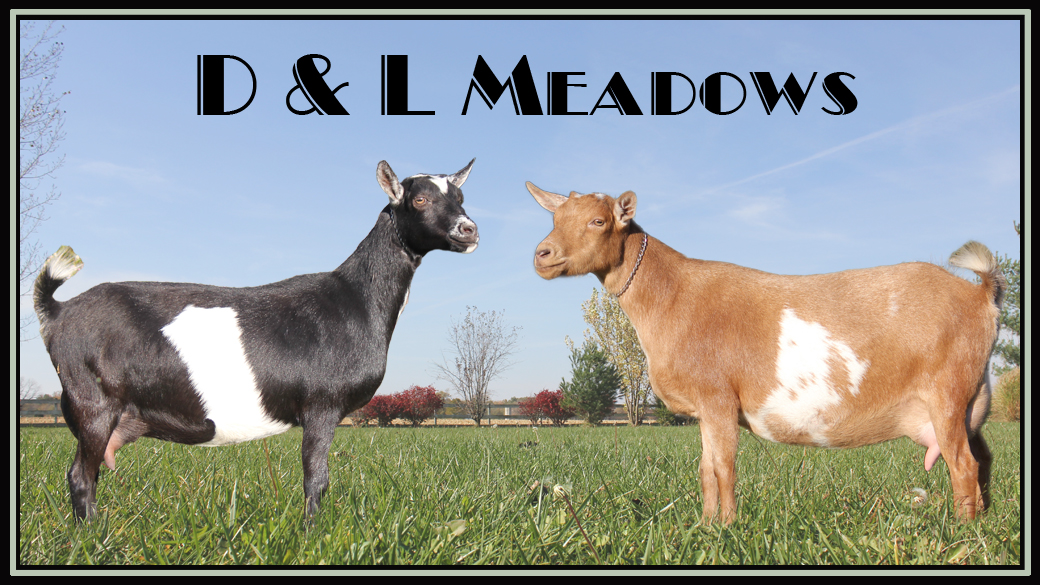 Over 1400 lbs Milking Record

Sunshine is our first goat to give over 1400 lbs of milk in 305 days.
Milk Test High: 7.1#
305 Day: 1451#

2017-2019 ADGA Elite (99% PE)

2017 AGS National Top 10 305 Day Awards: 9th with BF, 7th with high score (179 days)
2017 AGS National Top 10 1 Day Test Awards: 5th for volume with 5.1#
2018 AGS National Top 10 305 Day Award: 5th for Protein with 54#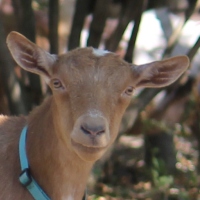 Over 1200 lbs Milking Record

Emmaline and Sunshine are our first goats to give over 1200 lbs of milk in 305 days.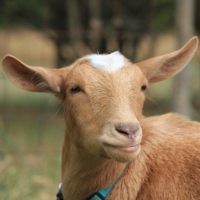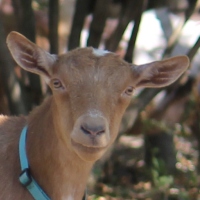 Over 1100 lbs Milking Record

Star of Wonder is our first goat to give over 1100 lbs of milk. Her record is 1138 lbs with 71 lbs of butter fat and 47 lbs of protein. It comes as no big surprise that Star of Wonder gave more than 1100 lbs since her dam Little Tots Estate ST Kowkab gave over 1000 lbs. Kowkab was in the top 10 does with the American Goat Society in 2015 for butterfat.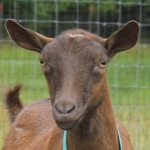 Over 1000 lbs Milking Record

Moose is our very first goat to give over 1020 lbs of milk with 72 lbs of butterfat in 305 days. D and L Meadows Moose is both an AR star and one day milk Star with both ADGA and AGS. Moose made it to the fifth place of the one day milk test with 5.1 lbs of milk.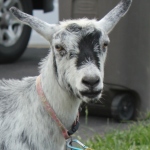 Goldie is our third goat to give over 1000 lbs of milk. Her record is 1055 lbs with 74 lbs of butter fat and 45 lbs of protein. Goldie has blue eyes and so did her dam. Goldie's dam, Hellmstead Minis TM Fergie gave over 1000 lbs as well.
Goldie is a half sister to Star of Wonder.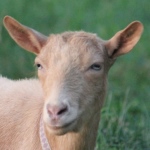 Teriyaki is our fourth goat to give over 1000 lbs of milk and our very first freshener that gave 1037 lbs of milk.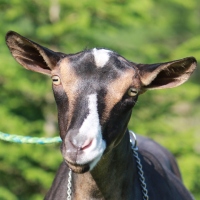 About Us

We are a small Grade A dairy farm located in Williamsburg, Ohio. We have Nigerian Dwarf Goats, sheep, chickens, and rabbits. We chose the Nigerian Dwarf breed because of its smaller size and still a dairy goat.

Currently we are shipping our milk to My Artisano. To buy cheese made from our goats milk, please visit My Artisano Foods in Cincinnati Ohio. The goat cheese made from our goats milk can also be bought at Jungle Jim's Stores in Cincinnati Ohio. Both the stores in Fairfield and in Eastgate have the goat cheese. Look for the My Artisano Foods label.
We do test for CAE. We have done testing for Johnes and CL in the past. We are a CAE free farm. Click here for the 2011 test results, click here for the 2013 test results and here and here for 2016-2017 results. Our veterinarian is Dr. Patchell from Rolling Hills Veterinary Services
All of our goats are registered with both American Dairy Goat Association and American Goat Society. We have both blue and brown eyed goats.
Most of our goats have a milking star with AGS and ADGA. We are with the Dairy Herd Improvement program.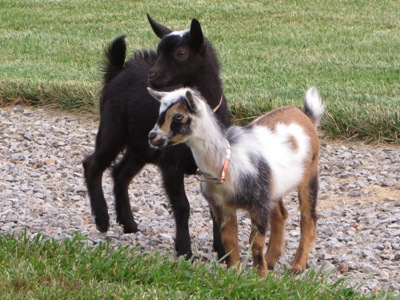 Herd Share

Join our herd share. It is illegal in the state of Ohio to sell raw milk. However, it is legal to join a herd share so that you legally own a part of the herd and therefore you can get raw milk because it is milk from part of the goat that you legally own.