Photo Album of our animals and our place.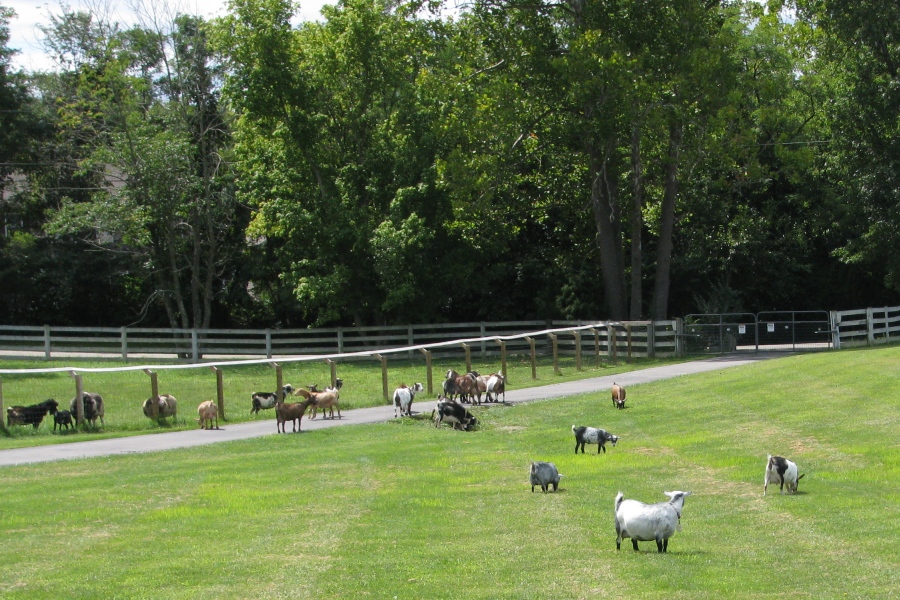 Sometimes the does get a walk on the lawn and sure that is fun for them especially to meet the bucks on the other side of the fence.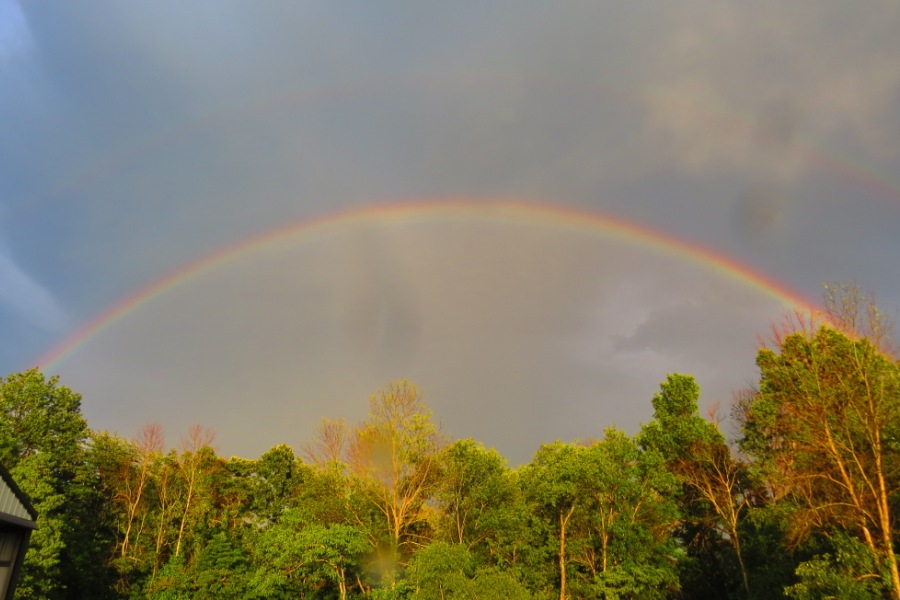 Rainbows are always beautiful. This is a double rainbow.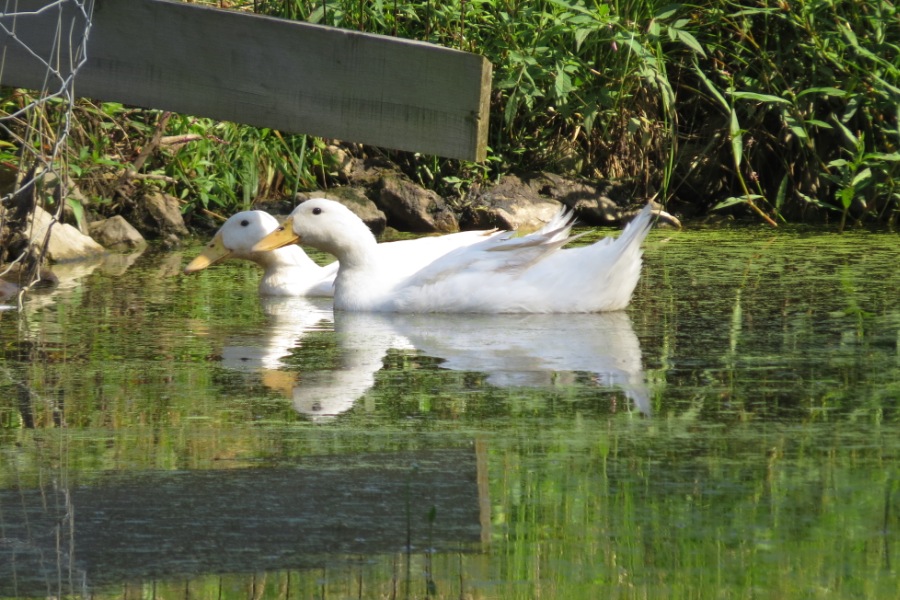 We have a quarter acre pond and we do have ducks.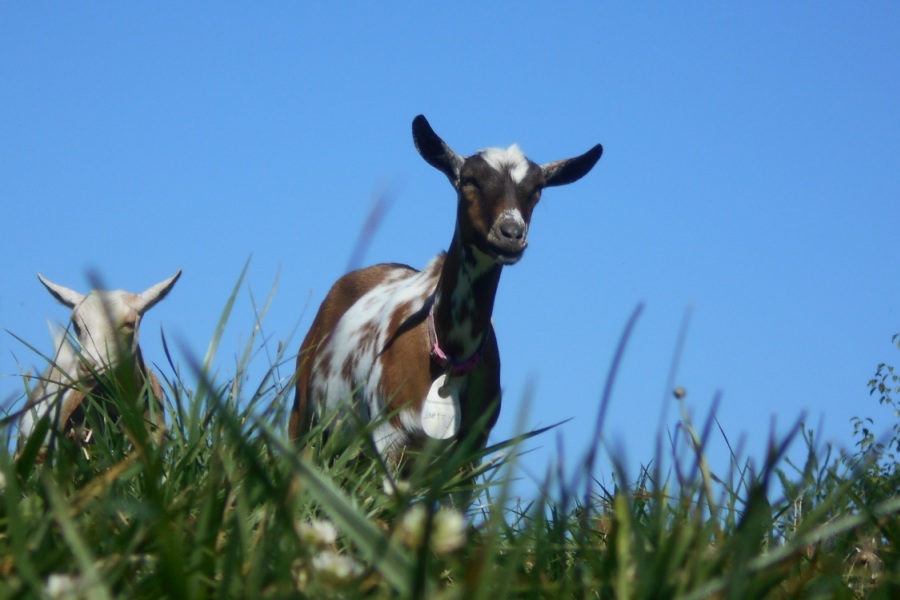 Betzy standing pretty in the tall grass.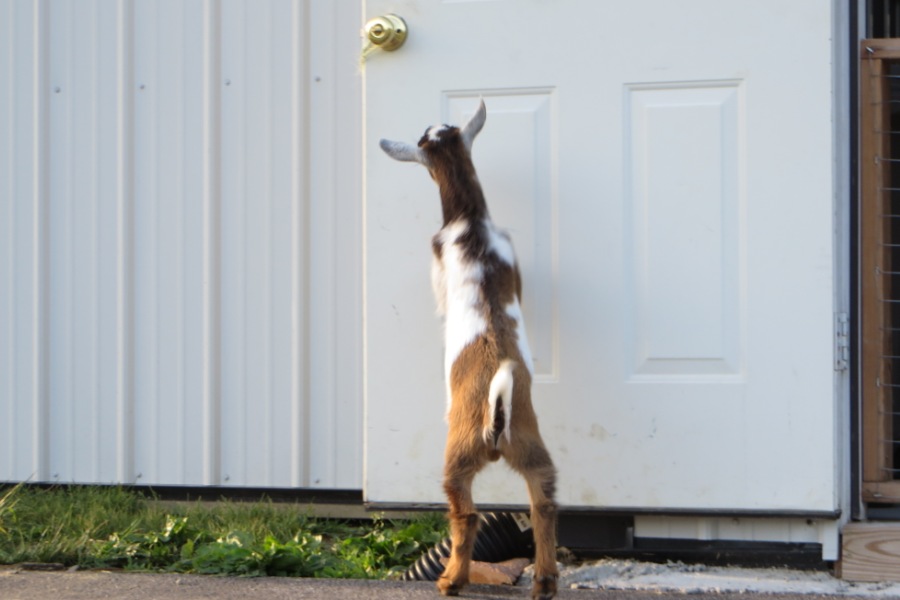 Knock knock... Anybody home?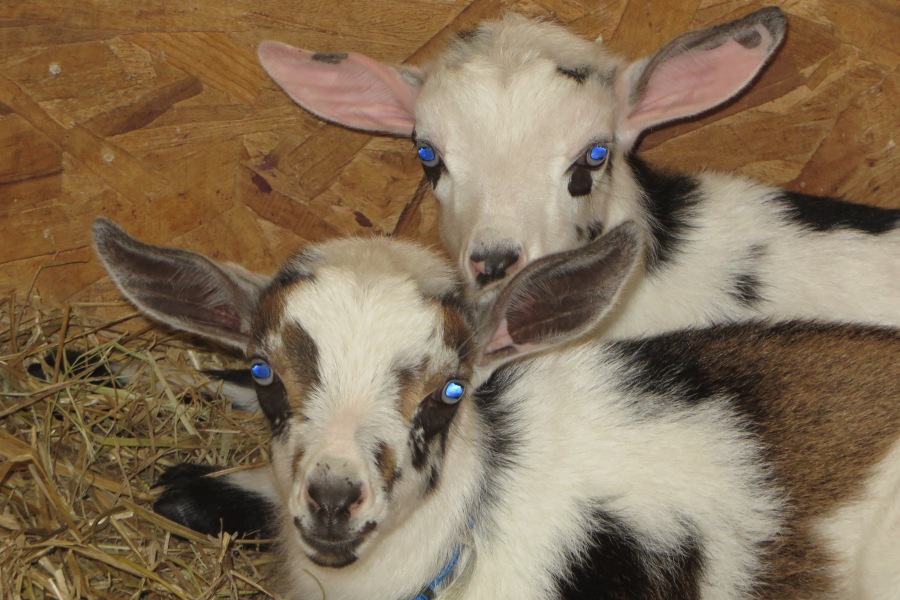 Ain't they pretty?
Beautiful skies over our barn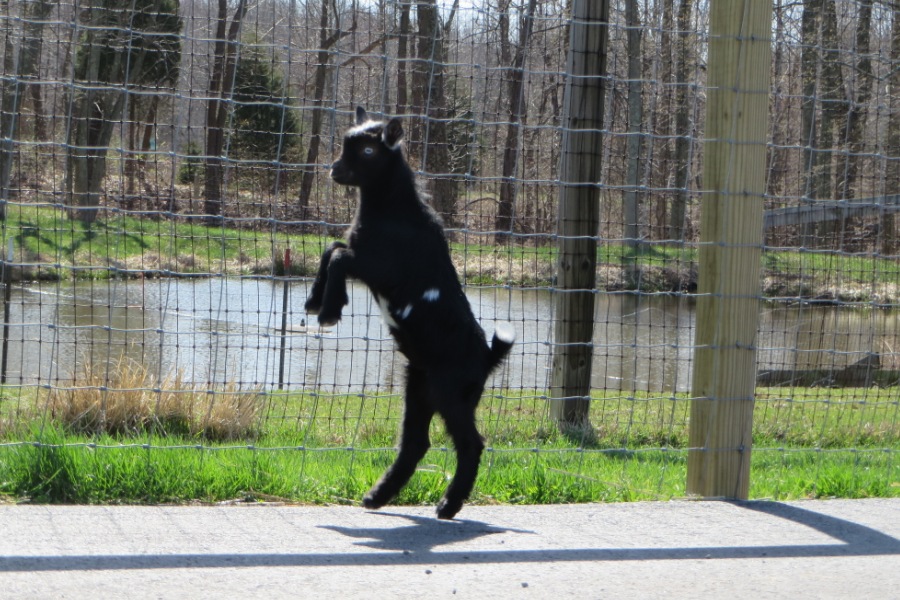 Little buckling thinking that he is already big stuff.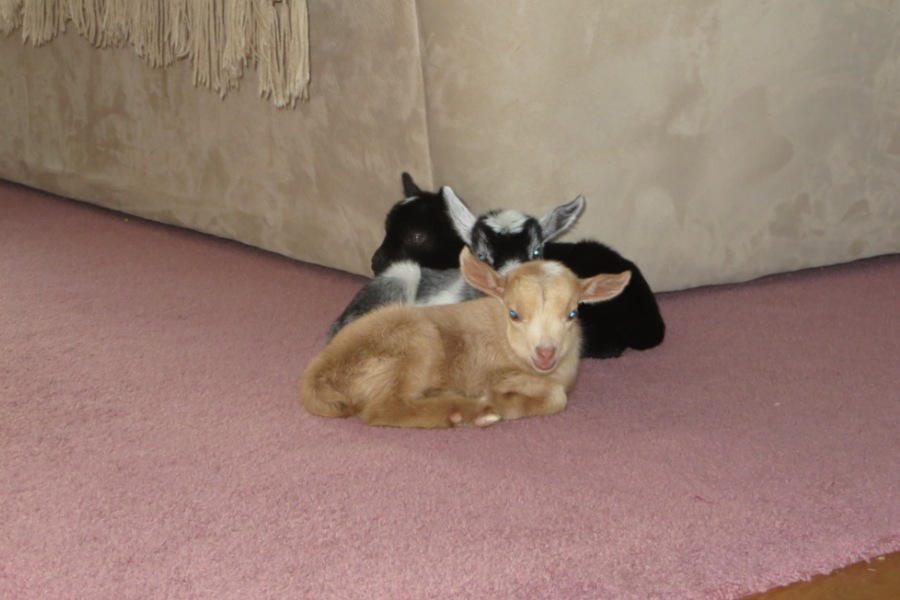 When it is cold outside, a place inside the home is always cozy.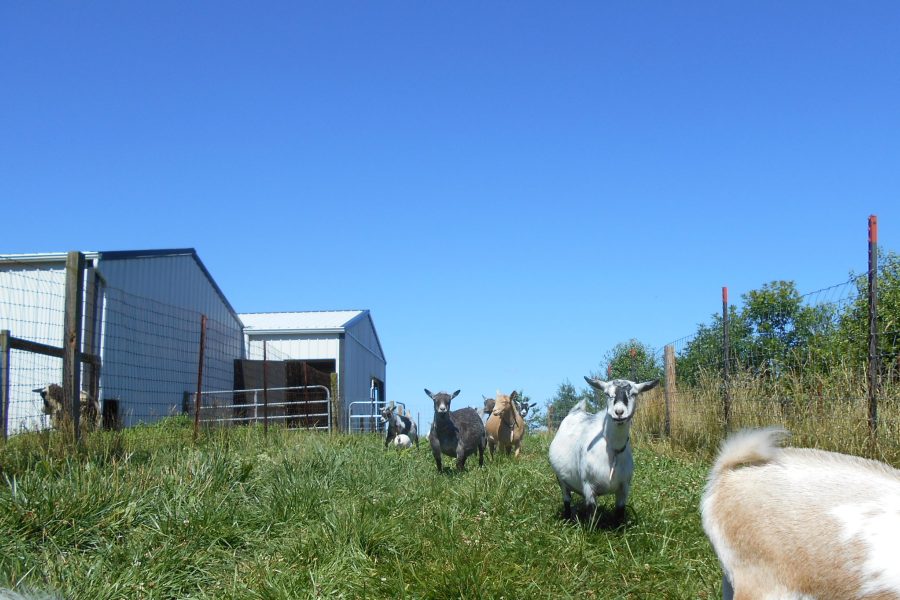 Going out to pasture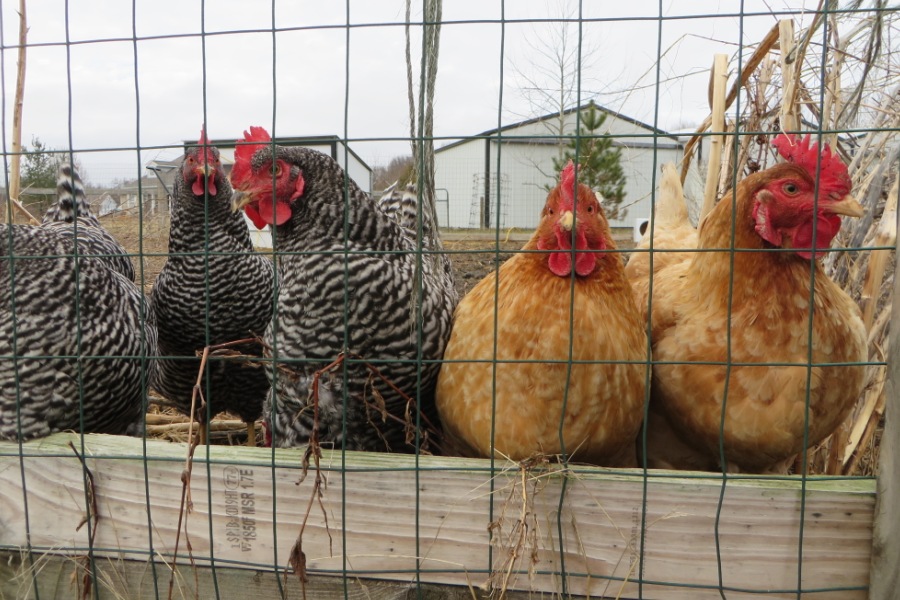 Our chickens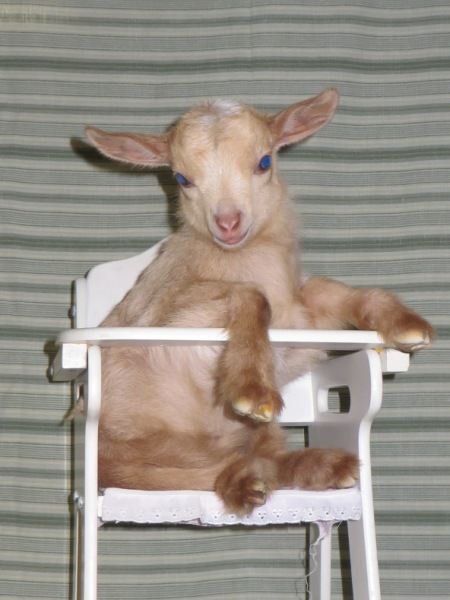 Posing for the photographer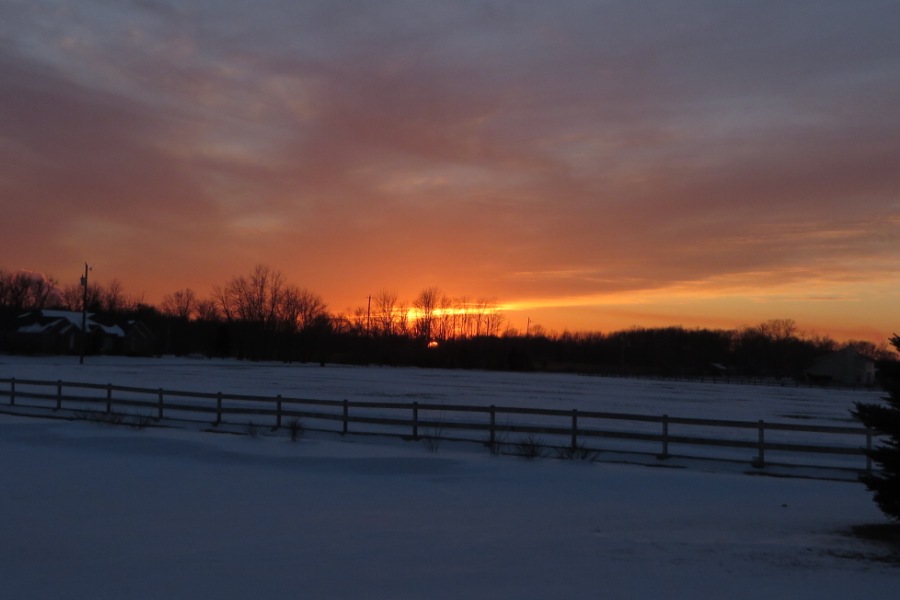 Beautiful sunset in the winter.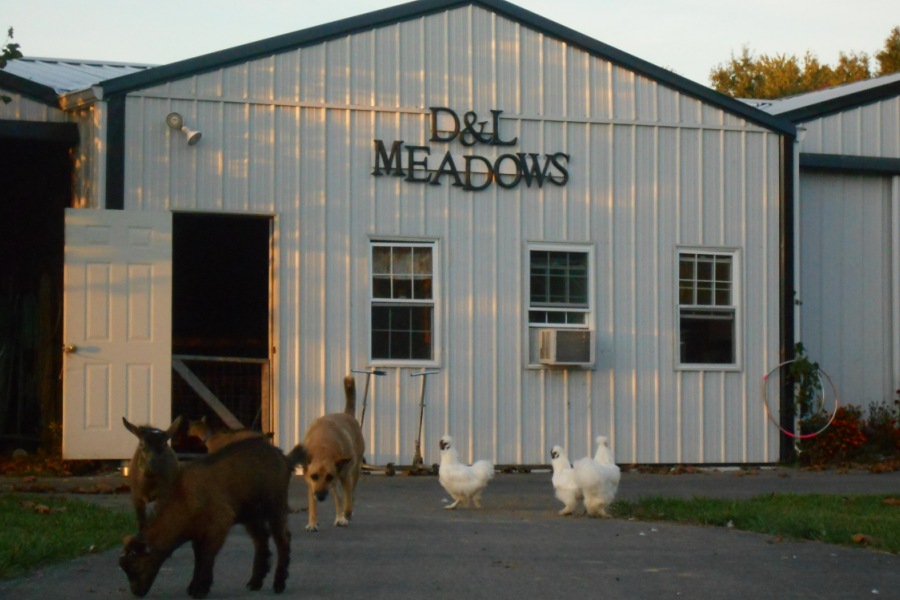 Dog, chickens and goats all get along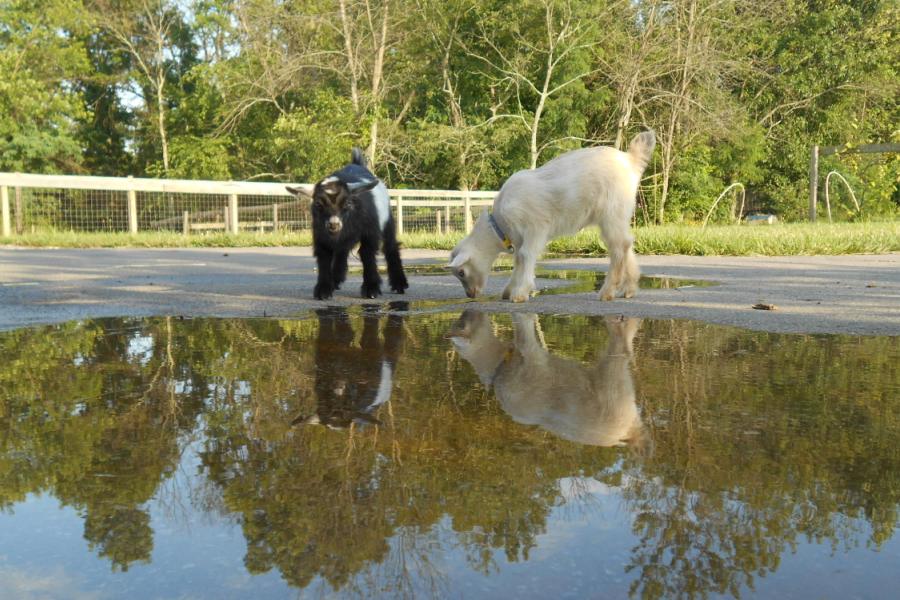 Reflection.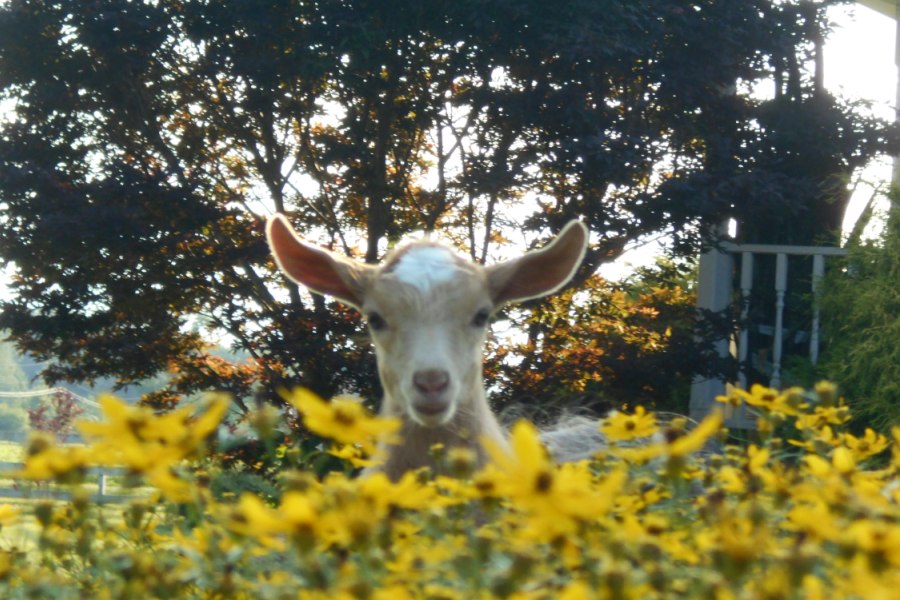 Those flowers look good.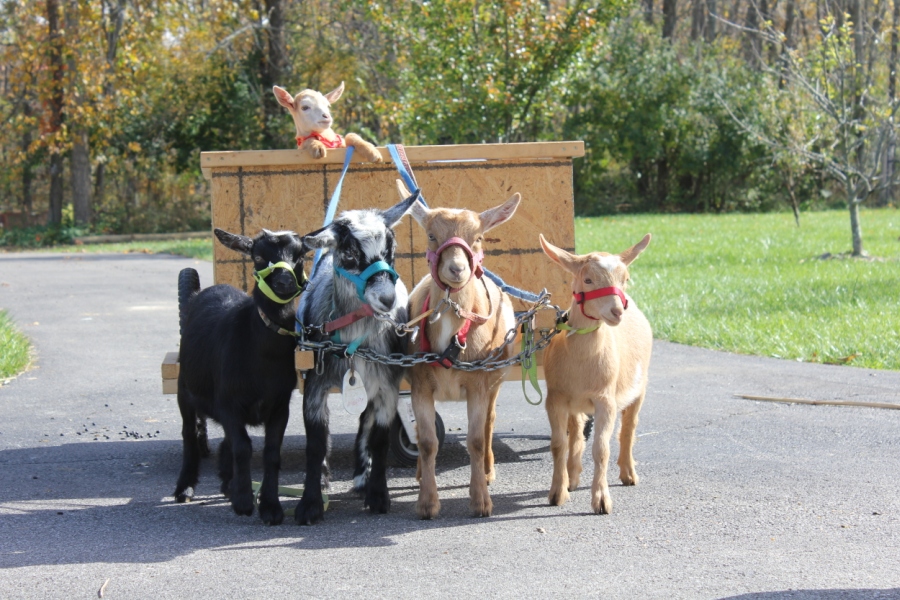 Young goats being trained to pull the cart. The cart is a three wheel cart and very light.
Last update: Saturday, May 06, 2017